December 13, 2014
ROXOL environment, health and safety initiatives go on full blast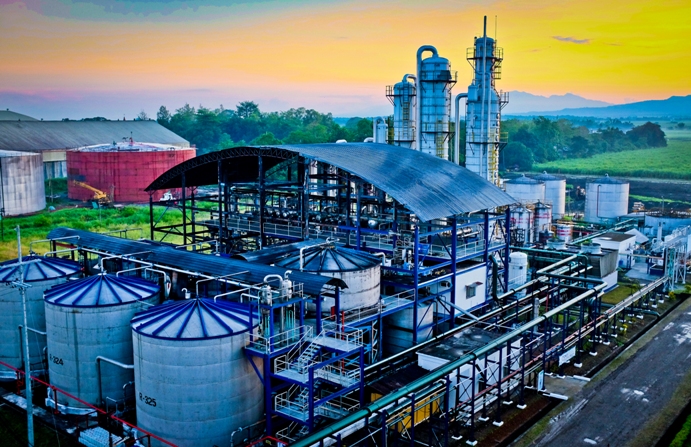 The Roxol plant at sunset
Roxol completed its first full crop operation this year. With that, it has implemented health and safety protocols which will up the standards within the company. At present, it does not have fixed safety facilities but is pushing for investing in such. A zero accident program has been implemented in February 23, 2013 and it has achieved 183,317 man-hours without lost time accidents. It also conducted a trial run of a web-based HSE management system for incident reporting and investigation. This is a first among the subsidiaries of RHI and once successful, shall be implemented to all other subsidiaries. They have also completed a Quality and Management Systems Manual as required by ISO 9001:2008.

Roxol is becoming aggressive in its plans and measures towards sustainability. In the near future, it aims to increase its capacity to 150,000 liters per day from 100,000 liters per day. A CO2 recovery plant is also in the works. Aside from that, batch type fermentation is being explored in order to increase yield.

A plan which needs to be highlighted is the installation of wastewater distribution pipelines to farms. This is to increase the yield of the planters while lessening waste of company. In this process, distillery waste water will be used in fertilization. Five planters have already been served this year, and this has resulted to higher yield.

Mr. Rizalino Siglos said that Roxol is committed to creating a long-term solution for wastewater treatment and disposal which they are keen on pursuing within the year.